Solid, low
A practical and solid working chair with seat and backrest made of moulded, shock-proof plastic, very well suited for e.g. welding jobs or other extreme surroundings.
Easy, variable adjustment of seat and backrest with the EUROMATIC mechanism, designed by Global. Backrest 16° forward and 6° backward, seat 12° forward and 3° backward.
This chair is with a 560 mm. steel base and glides. 
Seat: 42 x 42 cm.
Backrest: 31 x 37 cm.
Seat height, low gas spring: 52-65 cm.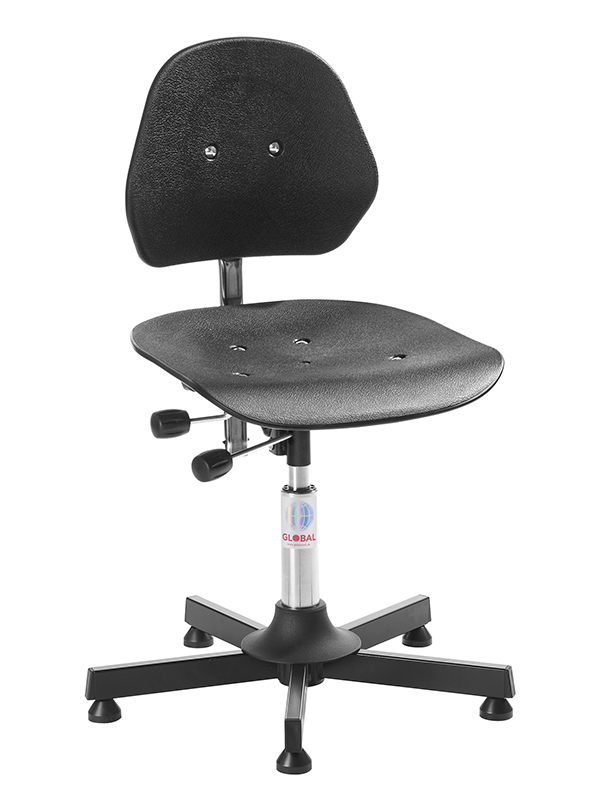 Numéro de l'article: 50 3 0 1 0 0
MONTREZ CETTE CHAISE DANS LE MONTREZ CETTE CHAISE EN CONSTRUISEZ VOTRE PROPRE CHAISE