Classic low
The Classic universal chair is a practical and comfortable work chair providing optimum support.
Seat and back are made of moulded polyurethane foam with steel-reinforcement, and this easy-to-clean material is ideal for industrial applications, such as environments where chemicals are used.
The Classic chair is fitted with the EUROMATIC seat mechanism, providing infinite adjustment of seat and backrest angles by means of two handles. Seat adjustment 12° forward and 3° back. Backrest adjustment 16° forward and 6° back.
This chair is with a 560 mm. steel base and glides. 
Seat: 39 x 39 cm.
Backrest: 37 x 26 cm.
Seat height, low gas spring: 52-65 cm.
3D model and Mixed reality
With this QR code you get the opportunity to visualize your chair in your own environment. Scan it with your mobile phone or tablet and let the model be placed in the real world.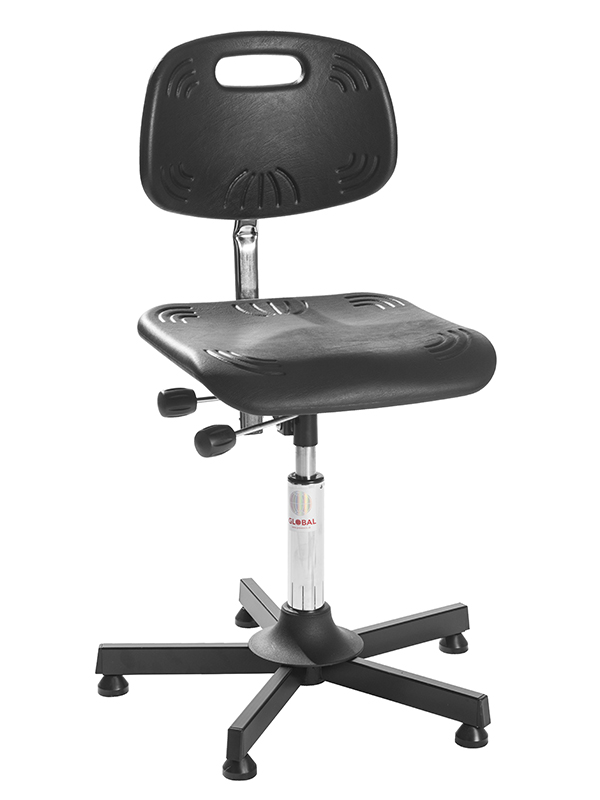 Numéro de l'article: 51 3 0 1 0 0
MONTREZ CETTE CHAISE DANS LE MONTREZ CETTE CHAISE EN CONSTRUISEZ VOTRE PROPRE CHAISE