Premium, high with footring
Premium is the extra soft chair. Practical and incredibly comfortable quality chair with seat and backrest in molded supersoft polyurethane foam.
Easy, variable adjustment of seat and backrest with the EUROMATIC mechanism, designed by Global. Backrest 16° forward and 6° backward, seat 12° forward and 3° backward.
Polyurethane foam provides good sitting comfort and is practical and robust even in the rougher environments. Polyurethane also distinguishes itself by being tough against many types of liquids and chemicals, while being easy to clean.
This chair is with a 560 mm. steel base, footring and glides. 
Seat: 43 x 43 cm.
Backrest: 39 x 30 cm.
Seat height, high gas spring: 68-94 cm.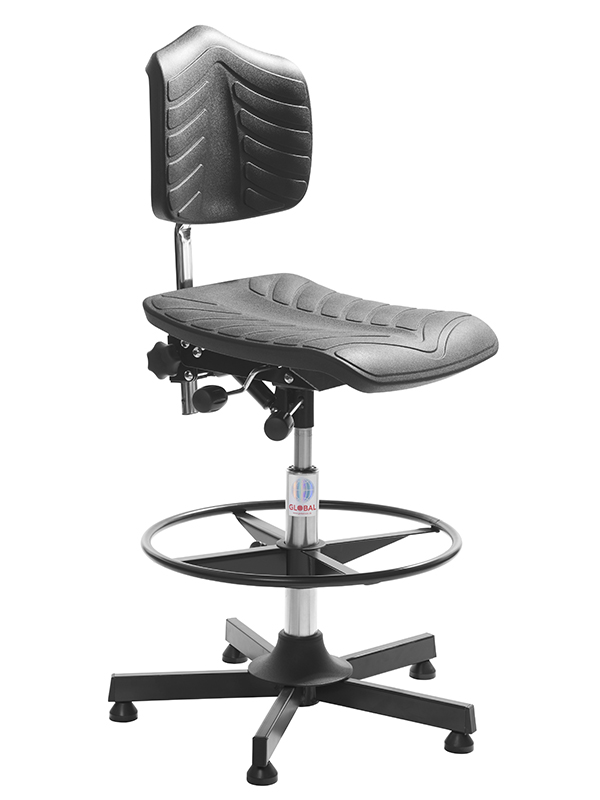 Numéro de l'article: 54 1 3 1 0 1
MONTREZ CETTE CHAISE DANS LE MONTREZ CETTE CHAISE EN CONSTRUISEZ VOTRE PROPRE CHAISE