Chairs for cleanroom or laboratory
"Clean" and "sterile" rooms demand equipment, that will neither contaminate nor become contaminated
---
Therefore, they are made of materials emitting relatively few particles, and their design makes sure they have no cracks and crevices where dirt can gather.
The design of the cleanroom chairs is such that the seating mechanism is embedded behind a panel, and the chairs are made of materials that are resistant to disinfection agents.
Cleanroom chairs are used especially within the manufacturing of microelectronics, micro systems, pharmaceuticals and health articles.
The chairs are subjected to a comprehensive series of tests and they meet the requirements of …
air cleanliness classification 3 in accordance with DIN EN ISO 14644-1
cleanroom classification 1 as defined by US Federal Standard 209E, and
the specifications of the EU GMP guidelines.
All our chairs can be combined with different bases, heights of gassprings, mechanisms, seats, material and colors of upholstery. If you did not find what you were looking for, please contact us at sales@globalstole.dk and we will do our best to guide you.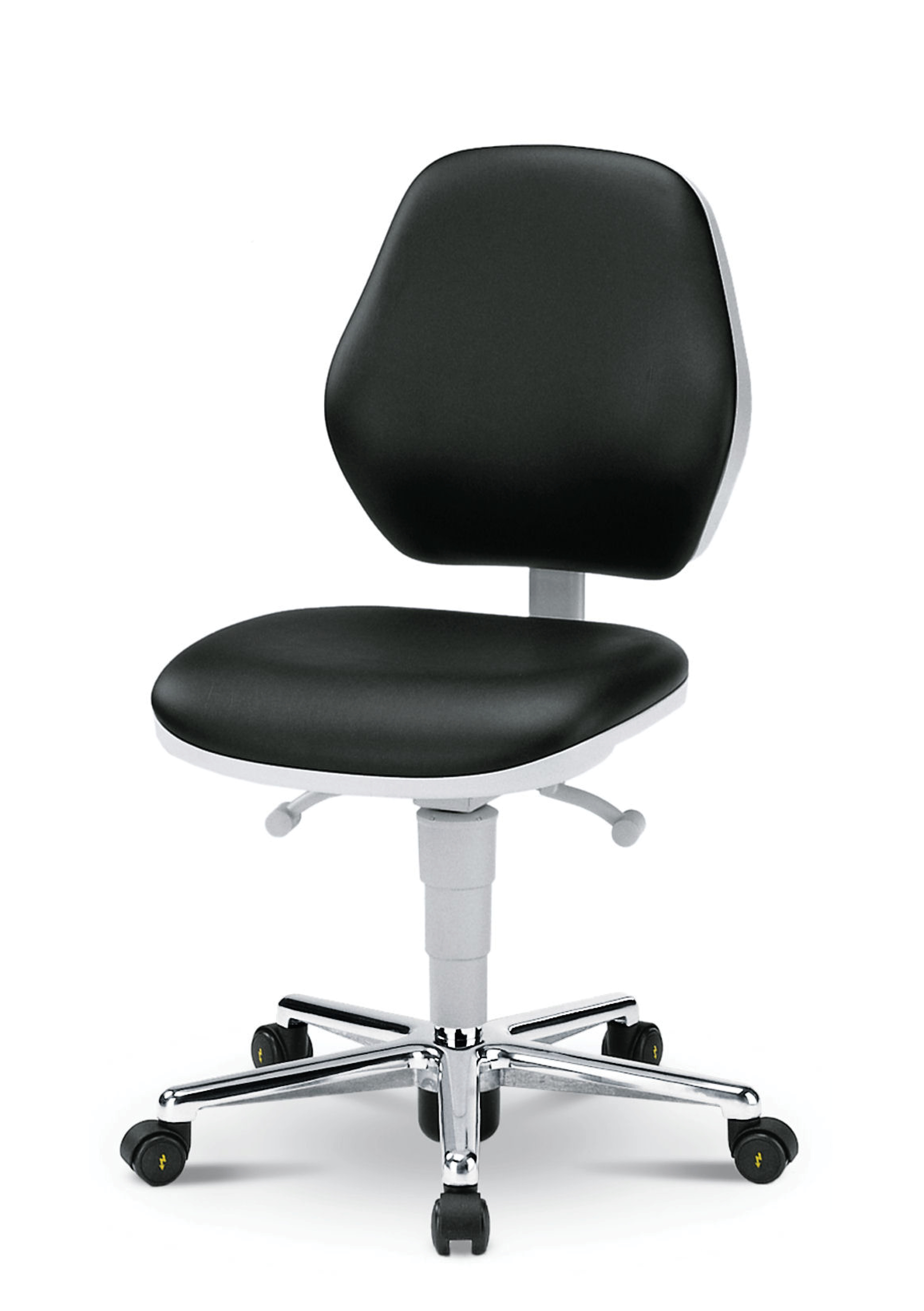 Cleanroom - Low
Low chair for cleanroom, seating height: 47-61 cm.
LIRE LA SUITE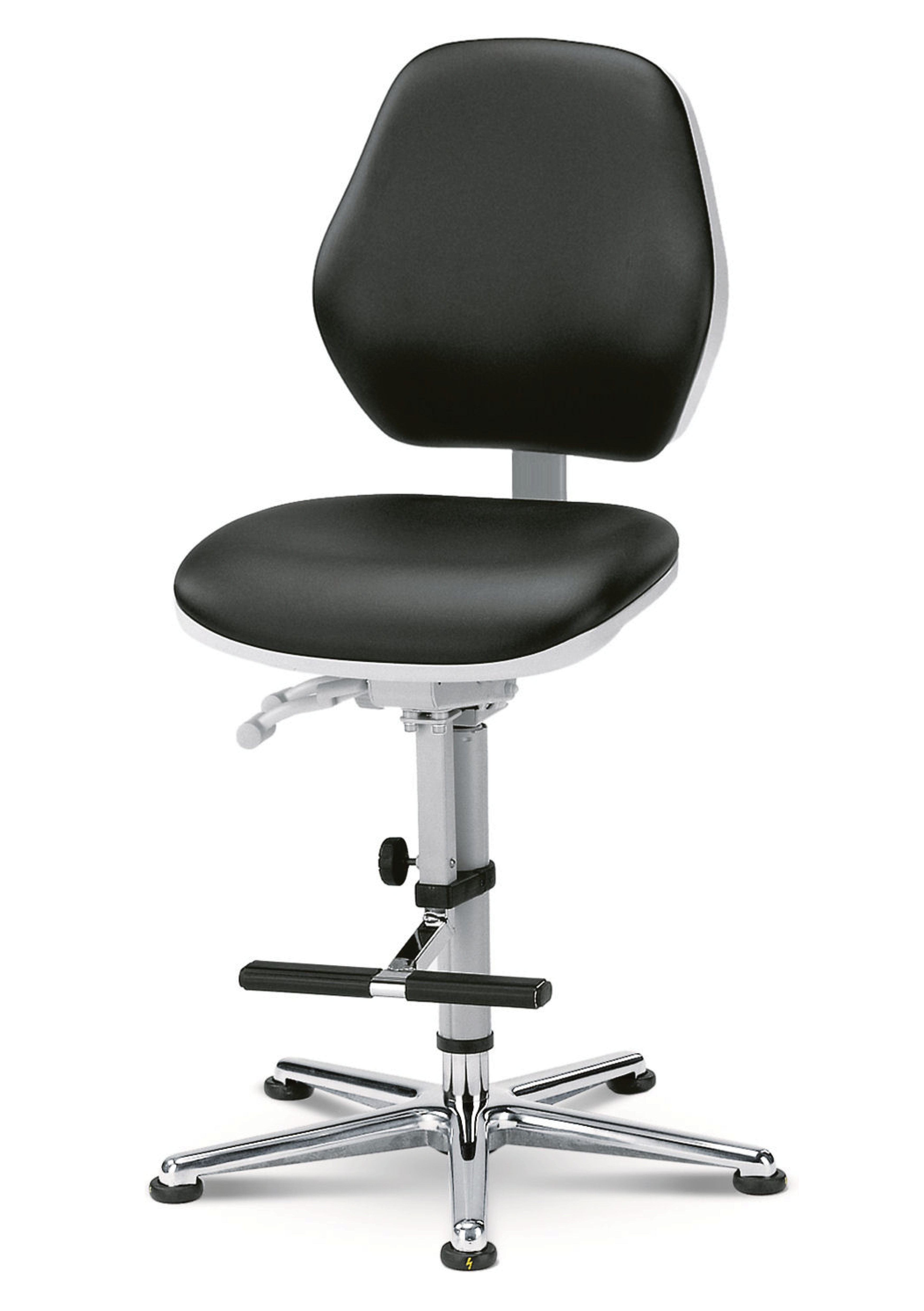 Cleanroom - High
High chair for cleanroom,  seating height: 62-87 cm.
LIRE LA SUITE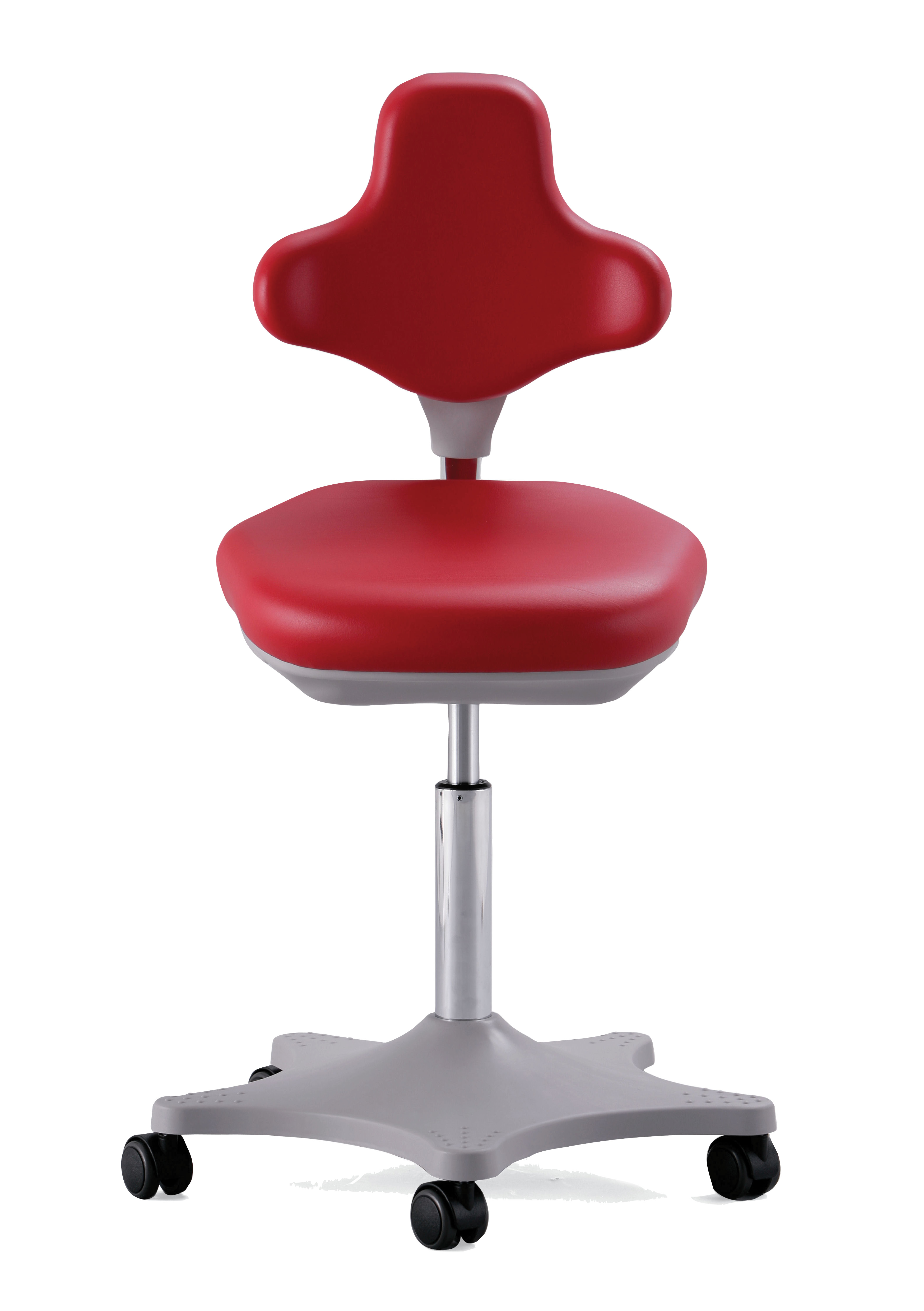 Laboratory chair
Laboratory chair with height-adjustable backrest with lumbar support
LIRE LA SUITE