Dalton PU with the sway base
A classic cowboy saddle that allows you to use your hands, while your legs control the movement of the chair. At the same time the saddle gives a relaxed posture and straight back, so you can sit for a long time.
The molded polyurethane foam seat provides good seating comfort and is practical and robust, even in the rougher environments. Polyurethane is also distinguished by being resistant to many types of liquids and chemicals, and is also easy to clean.
Base diameter: 50 cm.
Seat: 44 x 35 cm.
Seat height, medium gasspring: 56-75 cm.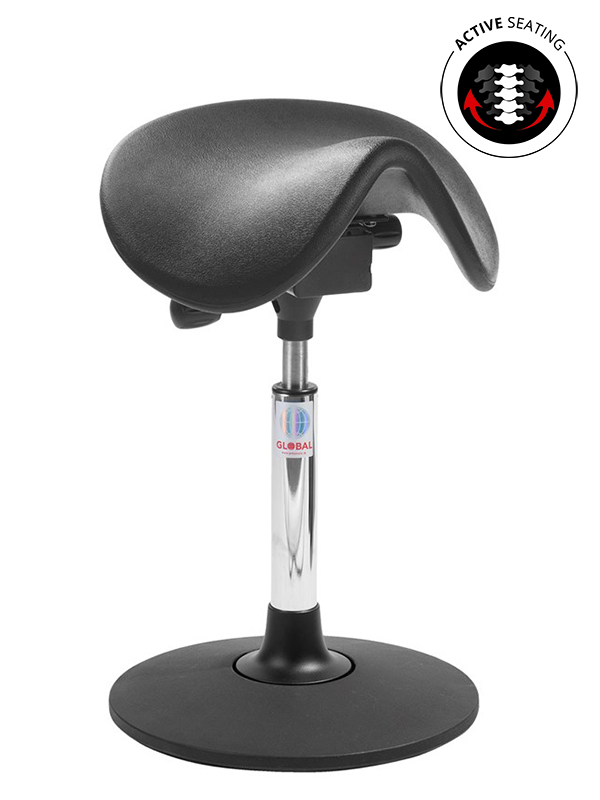 Numéro de l'article: 84 2 0007